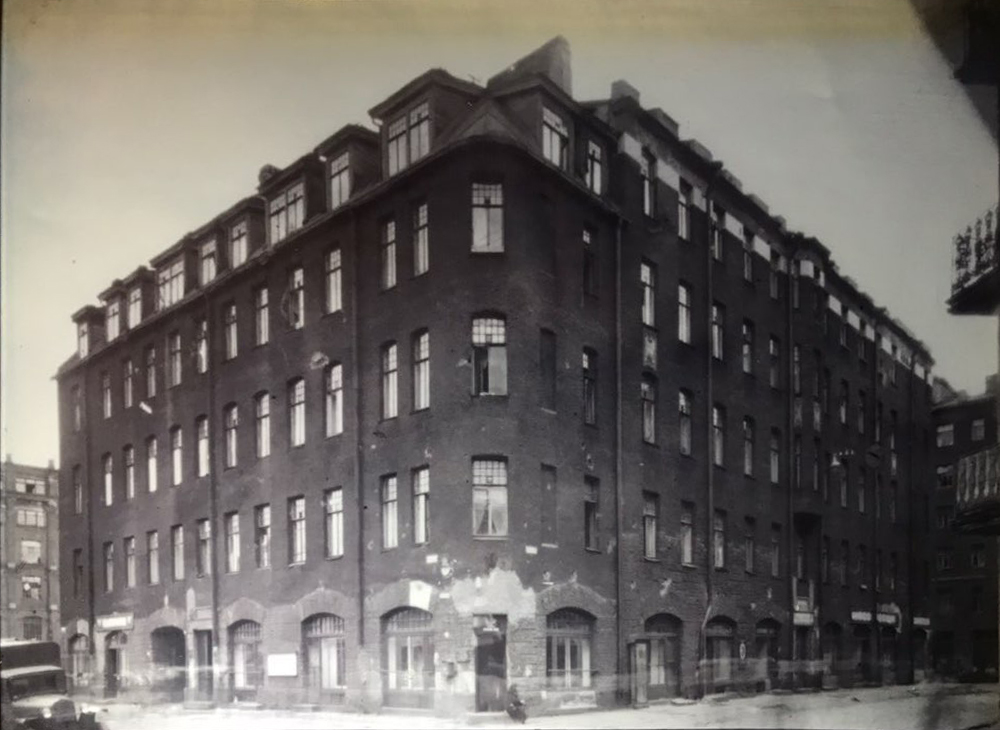 year:  2020
location: Saint-Petersburg, Voskova 31
status: completed
authors: Anna Delgiado, Nikolay Konashenok
photo: Dmitrii Tsyrenсshikov, Dmitrii Provotorov
More than a year's work on the project at the Sazhin revenue house on Voskova Street built by Hyppolite Prétreaus. As a result, the ground floor of the house saw the return to its original pattern of panoramic windows. The granite slab used to conceal an opening was dismantled and replaced with the corner door, just like it was before the war. The load-bearing beams of the ground floor were strengthened and the window arch keystones were reinforced. Inside, under 3 layers of flooring, the original Mettlach tiles were unearthed. As we removed layers of plaster from the walls, we discovered cobalt striping, previously seen in buildings built during those years. A blue line going through time. Everything that survived can now be seen on display in the wine bar hall. In summer all the windows are wide open, letting air and light into the restaurant. The KGIOP security commitment now covers the entire house and we hope that in the near future all the ground floor establishments will return to the window configuration based on the drawings by Hyppolite Prétreaus.